Happy Monday! I am starting a "Monday Musings" series to collate the experiences, reflections and preoccupations I and/or my family have had recently. It is fun to share these musings and hopefully start a conversation with others with similar interests.
This post may contain affiliate links. If you click on a link and then make a purchase, I may get a small commission from that sale, at no extra cost to you.
Musing: What to Do
While we often spend weekends together as a whole family, we do try to spend quality time with each child on a monthly basis. We were able to do so a few times over the past week due to the generosity of a few friends. We were gifted two tickets to the UNC-Wake Forest basketball game and a Daddy/Daughter date was set! The boys had recently attended a game, so it was only fitting that this opportunity go to our daughter. We can mark December 2017 as the period where each child set foot in the famous "Dean Dome" for the first time! The Dean E. Smith Center is where our beloved Tarheels play hoops and tickets to any game are coveted by basketball fans. If you ever have the opportunity to attend a game, do not pass it up!
My son and I decided we would spend the afternoon at the movies instead of watching the game on TV. We decided to view The Greatest Showman and it did not disappoint! Hugh Jackman is one of my favorite actors and he delivered in his role as P.T. Barnum. It was a great movie that the whole family can enjoy!
I always look at Commonsense Media's ratings for movies and while they rate it as appropriate for 10+, it was fine for my eight (almost nine!)-year-old. The website also provides some great talking points which can extend your discussion of the movie and provide a great opportunity for meaningful conversation with your child.
After the movie, we downloaded the soundtrack via Amazon Unlimited Music and have been playing it ever since! It was so exciting to see the movie win a Golden Globe last night for Best Original Song ("This Is Me"). The song delivers such a great message for everyone and especially to children.
Musing: What to Eat
Collard wraps! Stuffed with black-eyed peas, mushrooms, red pepper, scallions, avocado and hot sauce. Yum; I promise!
Musing: What to Read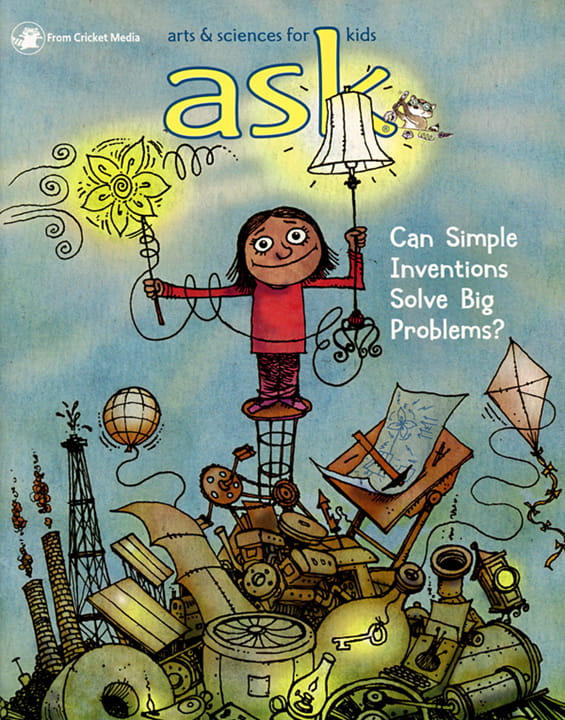 This week my kids were excited to receive the latest Ask magazine in the mail. Their great aunt gave them a subscription two years ago and they love this magazine about the arts and sciences. They literally read it cover to cover as soon as it arrives in the mail. Each edition focuses on a theme and the ensuing articles and activities revolve around that topic. This month is all about noodles, including noodles history, favorite noodles around the world, noodle art, and science projects with noodles.
Musing: What to See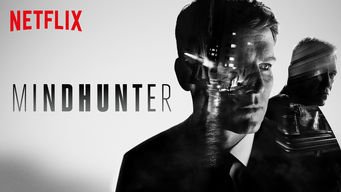 The burst of cold weather this past week has kept me inside more than usual and I finished watching the Netflix series Mindhunter. If you are interested in true crime, psychology, human behavior and the FBI then this is the show for you! The series is based on the book Mind Hunter: Inside the FBI's Elite Serial Crime Unit by former FBI agent John Douglas. The series follows two FBI agents who begin to interview imprisoned serial killers and eventually develop criminal profiling. The acting is brilliant, the information is fascinating and the music is haunting. I watched the ten episodes slowly, as there was so much to consider about the time and characters, but it is also one you could easily binge watch over a long weekend.
Musing: What to Listen To
After you watch Mindhunter, subscribe and listen to the Wondery podcast Real Crime Profile. I have listened to this podcast for over a year and highly recommend it! The hosts are Jim Clemente (former FBI profiler), Laura Richards (criminal behavioral analyst), and Lisa Zambetti (casting director for Criminal Minds). They are currently discussing the Mindhunter series and it is particularly interesting to hear the perspective of Jim Clemente, who knew the FBI agents the series is based upon and is himself a profiler.
Musing: What to Make
My daughter received a Make Your Own Bath Bomb Kit for Christmas and it has been a big hit for the kids. They have enjoyed creating colored shapes, learning some science, and then soaking in a hot bath with their creations. This kit provides all of the materials (including a strawberry kiwi scent), as well as a book detailing how to create various bath bombs.
Musing: What to Wear
The Series 3 Apple Watch! This was an unexpected Christmas and Anniversary gift from my husband and I love it! I love all things rose gold and it has been super convenient to check messages, etc. from my wrist.
Musing: Who to Follow
Don't you want to see a cute pic like this each day on your Instagram feed? I follow @dachshund.daily on Instagram for a guaranteed smile each day.
What are your favorites these days? Any recommendations for us?