Happy Monday friends! Are you musing what to do this week? Here are a few activity and entertainment ideas you may want to follow up on soon!
Musing: What to Do
As we drove home on Friday afternoon, my daughter became incensed at all of the litter along the highway. She could not believe the blatant disregard for our environment and proceeded to count each piece of litter at a red light. We talked about how all of that trash eventually makes its' way to our waterways. We then began brainstorming ideas of how we can make a difference.
Have you heard of plogging? It is a new Scandinavian fitness trend where people pick up plastic while jogging. The Scandinavian heritage is to survive, endure, and enjoy nature and thus we must help nature survive.
We love our local state park and often hike there as a family since it is so close to our home. The Eno River also runs through it, so we took to the trails today to hike and pick up plastic around the river. We termed it "pliking"! Although there is less trash in the park than alongside the roadways, we still found quite a bit and the bag was very heavy by the middle of our hike.
Musing: What to Eat
Last night was the Super Bowl, so we created easy appetizers and watched the game. My son requested that I make a layered bean dip. I know this is classic recipe but I make mine lighter and with a few different flavors. I will post the recipe tomorrow. My daughter helped me prepare the dip and this was the first time she has enjoyed black beans! This is big because we have black beans on the menu approximately once a week and after many different presentations, we have found a winner!
Musing: What to Read
Photo Source: Amazon
I read All the Missing Girls by Megan Miranda this past month and found it to be a quick read. I like suspense and this book definitely kept me intrigued. Two girls disappear from the same town during different time periods and the main character is connected tenuously to both girls. Although it was a bit difficult to follow the timeline at first, it was a good mystery. I don't want to reveal too much, but the intersection of characters throughout the book keeps you guessing!
Musing: What to See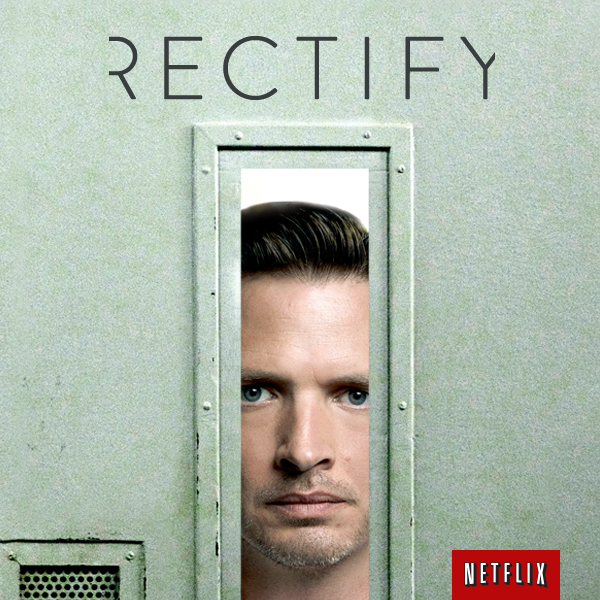 Photo Source: Scoopnest
I began watching the Rectify series over a year ago and became obsessed with the show. The series is the story of Daniel Holden, a convicted murderer unexpectedly released from prison following 19 years on death row in Georgia. The series just wrapped up its' fourth and final season and this is one I suggest taking your time watching. While you will want to (and can) binge watch the seasons, the dialogue and plot development are thoughtful and worth savoring.
Musing: What to Listen To
The youth choir at our church sang the most beautiful rendition of Patty Griffin's "Up to the Mountain" yesterday. Martin Luther King's last speech "I've Been to the Mountaintop" inspired Patty Griffin's song. I was moved to tears by our youth's version; it is such a beautiful, uplifting song.
Musing: What to Make
Did you know Valentine's Day is next week? The kids need to get a head start on Valentine card ideas for their classmates. We have rotated between homemade and store-bought throughout the years depending on their whims and time, but I really would like for them to make their cards this year. I have done a cursory search for ideas and we will likely begin scrounging up our materials today since it is a teacher workday. Would you be interested in seeing what they create?
Musing: What to Wear
Honestly, I have been in a bit of a clothing rut lately. I think because it is so cold all I want to do is bundle up during the day and then cuddle up by the fire in my PJ's at night. I have been living in my North Face jacket (similar to this one) so much that my daughter commented, "You really must like that jacket!" Why yes I do! I have had it for years and will wear it for years to come.
Musing: Who to Follow
Photo Source: @bemorewithless
Courtney Carver is an author and blogger at Be More with Less. I love her message about living with less stuff and filling your life with the non-material things that matter most at the end of the day. Her Instagram is filled with inspirational quotes and photos.
Do you have any musts for the week? Please leave a comment!